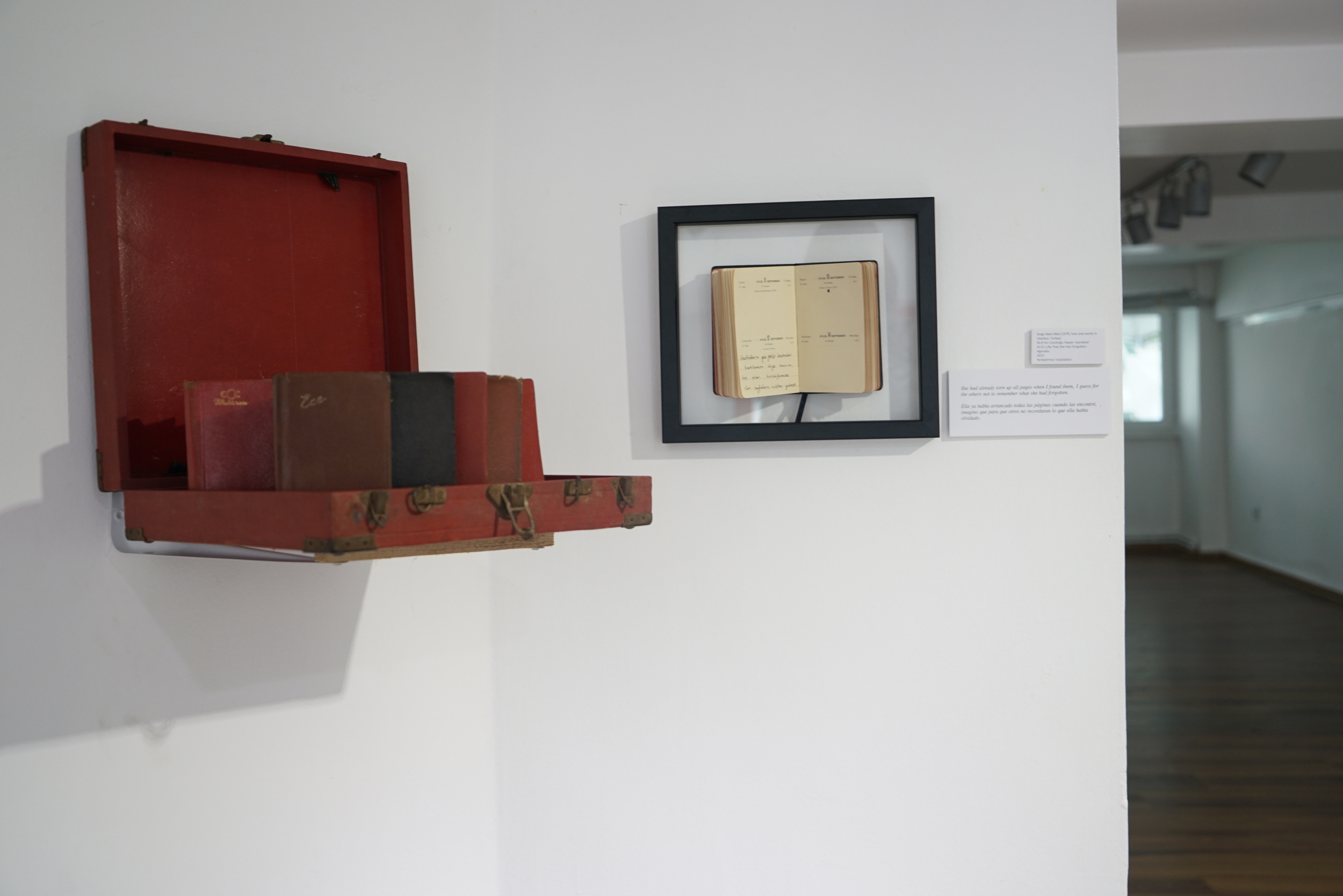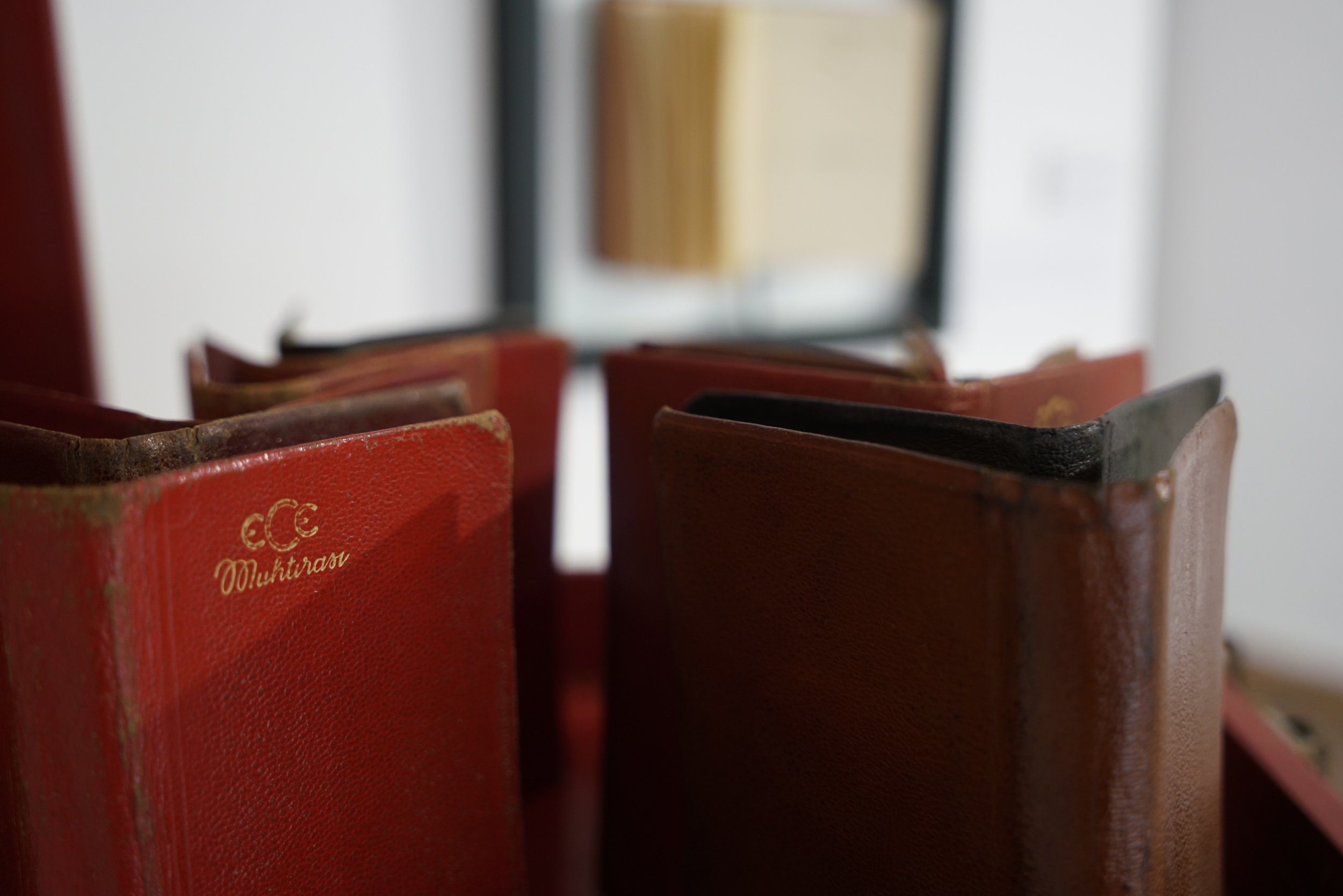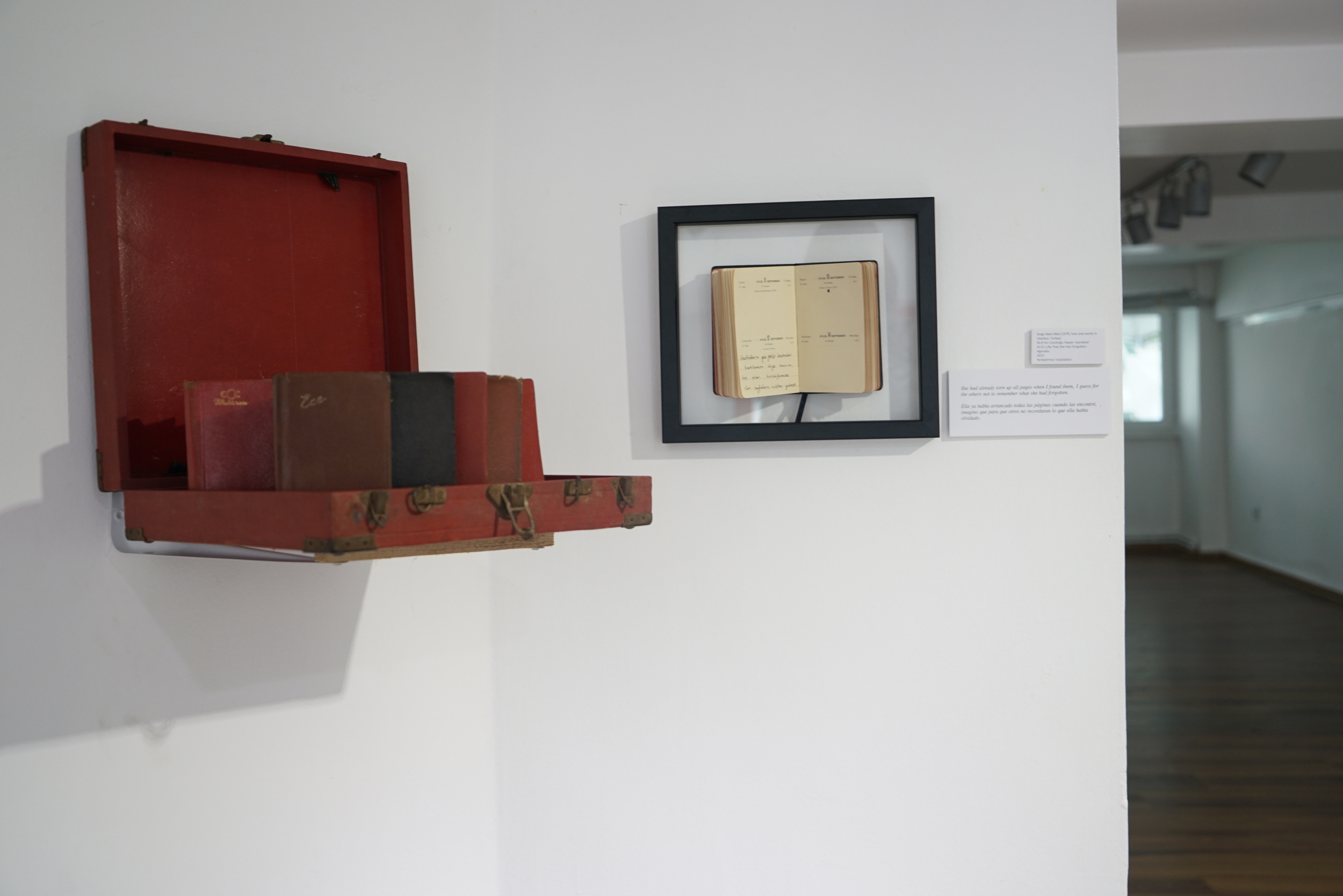 Ajandalar
Unuttuklarını başkaları hatırlamasın diye sanırım, ben onları bulduğumda, tüm sayfalarını çoktan yırtmıştı.Ajandalar, kahramanı tarafından çoktan unutulmuş bir biyografiye övgü niteliğindedir.
Tahta bir bavul içinde, en eskisi 1930'lardan kalma olmak üzere, Ece ajandalarının bulunduğu yerleştirme, M.G'nin Unuttuğu Hayatı isimli işin devamı niteliğindedir. Ajandaların sayfaları yoktur ve seyirciye sessizce, hayatını çoktan unutmuş birinin hayatını hatırlama hakkının olmadığını fısıldarlar.
***
She had already torn up all the pages when I found them. Probably an attempt to prevent others from remembering what she had forgotten. The work is a tribute to a biography that has been forgotten by its protagonist.
This is the second installment in the M.G's Life series composed of several Ece Brand Diaries dating back to 1930s. Ece Diaries were originally called "muhtıra" meaning text written to remember and to make remember. When retrieved, all pages in the diaries had been torn out, whispering to us viewers that we have no right to recall a person's life when she has already forgotten it.